HIGH-QUALITY & COST EFFECTIVE BATH & SHOWER REPAIR
With over 30 years of experience in the bathroom repair industry, Nu-Bath Inc., offers you high-quality, time-tested bath & shower inlay repair kits. We proudly stand behind the Nu-Life Bath & Shower Inlay Kit® as the best and most cost-effective solution to permanently fix your fiberglass bathtub or shower floor.
LEADING MANUFACTURER IN THE BATHTUB REPAIR INDUSTRY
We lead the bathtub repair industry with cutting-edge technology, which led to the creation of the Nu-Life Bath & Shower Inlay Kit®—one of the greatest breakthroughs in the bathroom repair industry in the last 20 years. Our commericial-grade, easy-to-install bathtub & shower inlay repair kits are forever changing the face of our industry for the better.
Watch our easy step-by-step instructional video to learn how to install our product!
OUR INLAY KITS CAN ALSO BE USED ON FIBERGLASS OR ACRYLIC POOL STEPS
We can also custom-design inlay kits to repair pool steps.
Take a look at the before & after results below!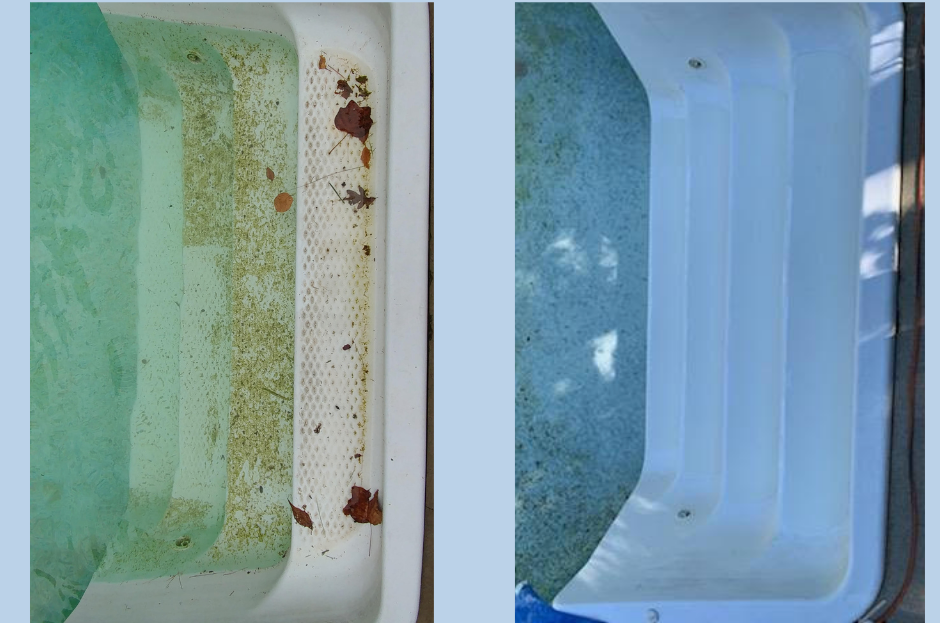 Our commercial-grade inlay kits are a quick & cost-effective solution for professional refinishers.
Save time money & hassle.
No customer callbacks.
100% positive referrals from installs.
Wholesale rates for multiple orders.
Fill out our online order form to get started: